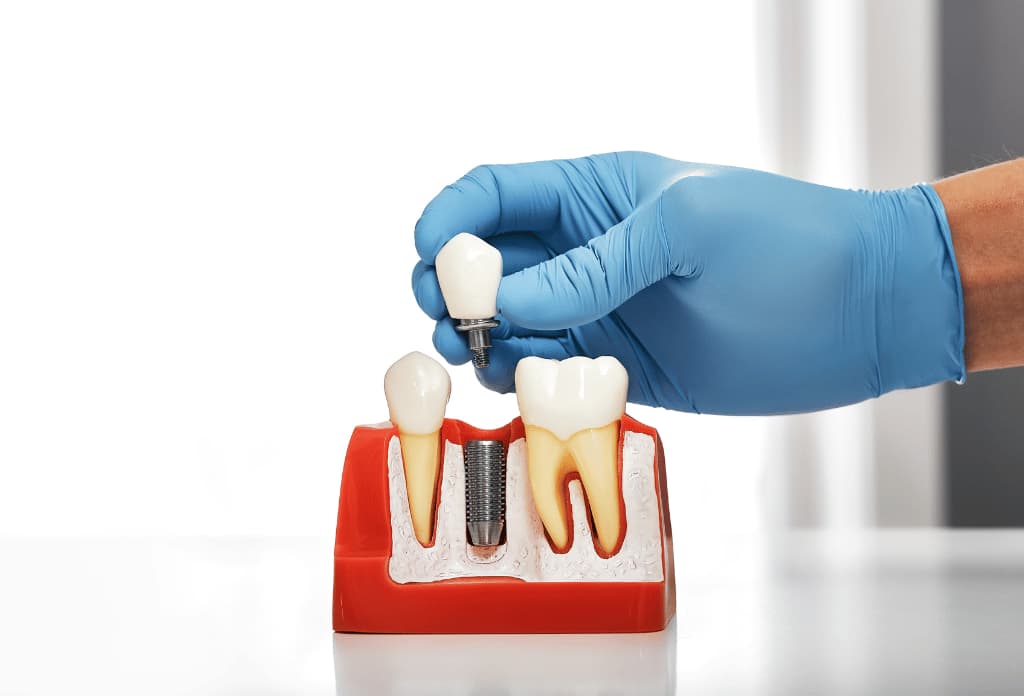 05 Oct 2023
Introduction
Dental implants have revolutionized the field of dentistry, offering a reliable and long-lasting solution for replacing missing teeth. If you're considering dental implants, it's essential to understand that there isn't a one-size-fits-all approach. Various types of dental implants are available, each designed to meet specific needs. In this blog, we'll explore the different types of dental implants and help you determine which one might be the right choice for you.
Chapter 1: Traditional Dental Implants
Traditional dental implants are the most commonly used type. In this chapter, we'll discuss:
How traditional dental implants are placed and their components.
The ideal candidates for traditional implants.
The benefits of stability, durability, and natural appearance they offer.
Chapter 2: Mini Dental Implants
Mini dental implants are a smaller version of traditional implants. We will explore:
The advantages of mini dental implants, including a less invasive procedure.
Situations where mini implants are particularly beneficial.
The durability and versatility of mini implants for various dental restorations.
Chapter 3: All-on-4 and All-on-6 Implants
All-on-4 and All-on-6 implants are designed to support an entire arch of teeth with fewer implant posts. In this chapter, we'll cover:
How the All-on-4 and All-on-6 systems work.
Candidates who may benefit from these options.
The significant time and cost savings associated with these implant systems.
Chapter 4: Zygomatic Implants
Zygomatic implants are an alternative for individuals with severe bone loss in the upper jaw. We will discuss:
How zygomatic implants are anchored in the cheekbones.
The suitability of zygomatic implants for patients with insufficient bone density.
The potential for same-day implant placement and restoration.
Chapter 5: Immediate Load or Same-Day Implants
Immediate load or same-day implants allow for the placement of dental restorations shortly after implant surgery. This chapter covers:
The benefits of immediate load implants for expediting the treatment process.
The conditions that make a patient a suitable candidate.
How these implants contribute to a faster return to normal function and appearance.
Chapter 6: Choosing the Right Implant for You
In this chapter, we'll provide guidance on selecting the most suitable implant type for your specific needs. We'll discuss factors such as:
Your oral health condition.
Bone density and quality.
Budget and insurance considerations.
Cosmetic goals and preferences.
Conclusion
Dental implants offer a lifelike and long-lasting solution to missing teeth, but the choice of implant type should be tailored to your unique circumstances. Consulting with an experienced dentist or oral surgeon is essential to determine the most appropriate option for you. Regardless of the type of dental implant you choose, the result is likely to be a restored smile that enhances both your oral health and quality of life. Don't hesitate to embark on this journey to regain your confident smile with the help of dental implants.