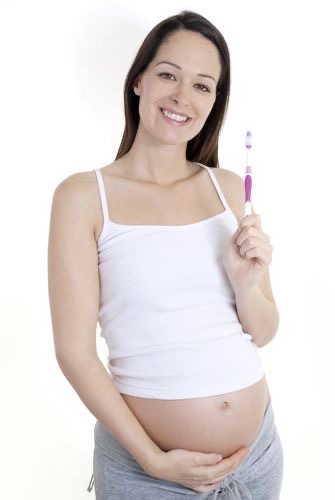 09 Nov 2022
Oral Health and Pregnancy
Some women experience swollen, tender and bleeding gums. Plaque build-up on the teeth is what causes bleeding gums. Hormonal fluctuations might leave your gums more prone to plaque, causing inflammation and bleeding.
Pregnancy Gingivitis:
It is caused by an increase in estrogen and progesterone levels. These are essential hormones that help your baby grow and develop, but they also cause many changes to your body. One of these changes is increased inflammation of your gums. Healthcare providers think it may be due to: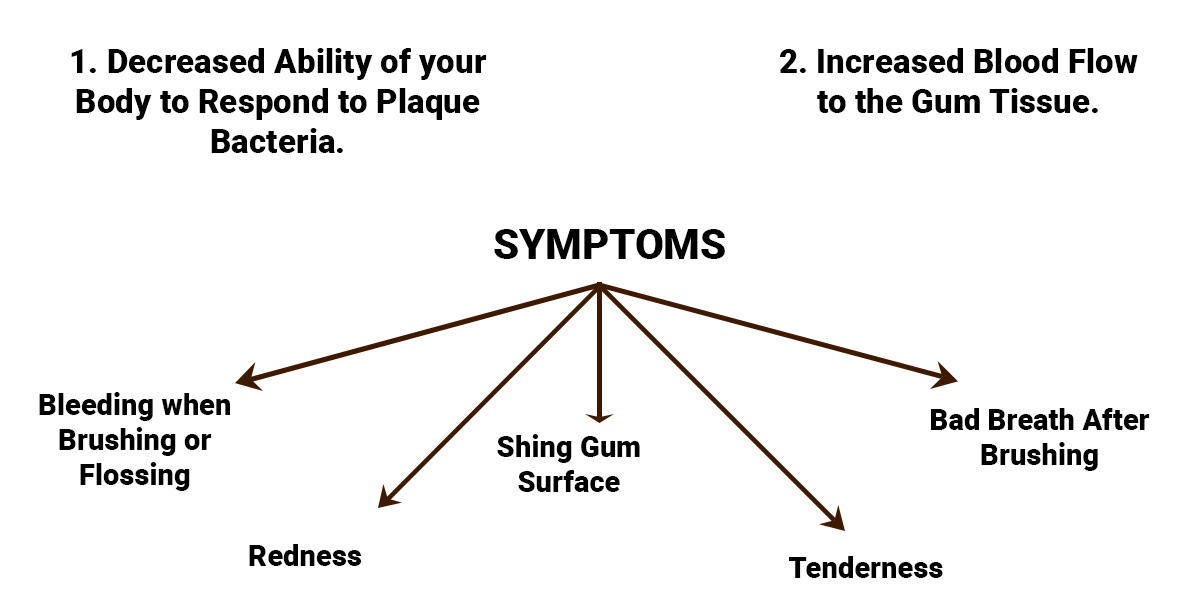 How can I prevent Pregnancy Gingivitis?
Nothing can be done to change your hormone levels during pregnancy, but you can take some steps to prevent it.
Maintain your oral health by brushing twice a day and flossing a day.
Schedule a dental visit with us, while you're pregnant.
For improving your dental health:
Eat a healthy diet.
Lower your intake of sugary foods and beverages.
Brush after eating sticky sweet foods clinging to your teeth.
Points to Remember
Many women can develop gum disease during pregnancy because of natural hormonal changes in the body. Make sure to treat your teeth and gums early, to avoid this.
Gum disease can lead to premature birth or a low birth weight baby. Sometimes, it can also cause the transfer of decay-causing bacteria from your to your baby.