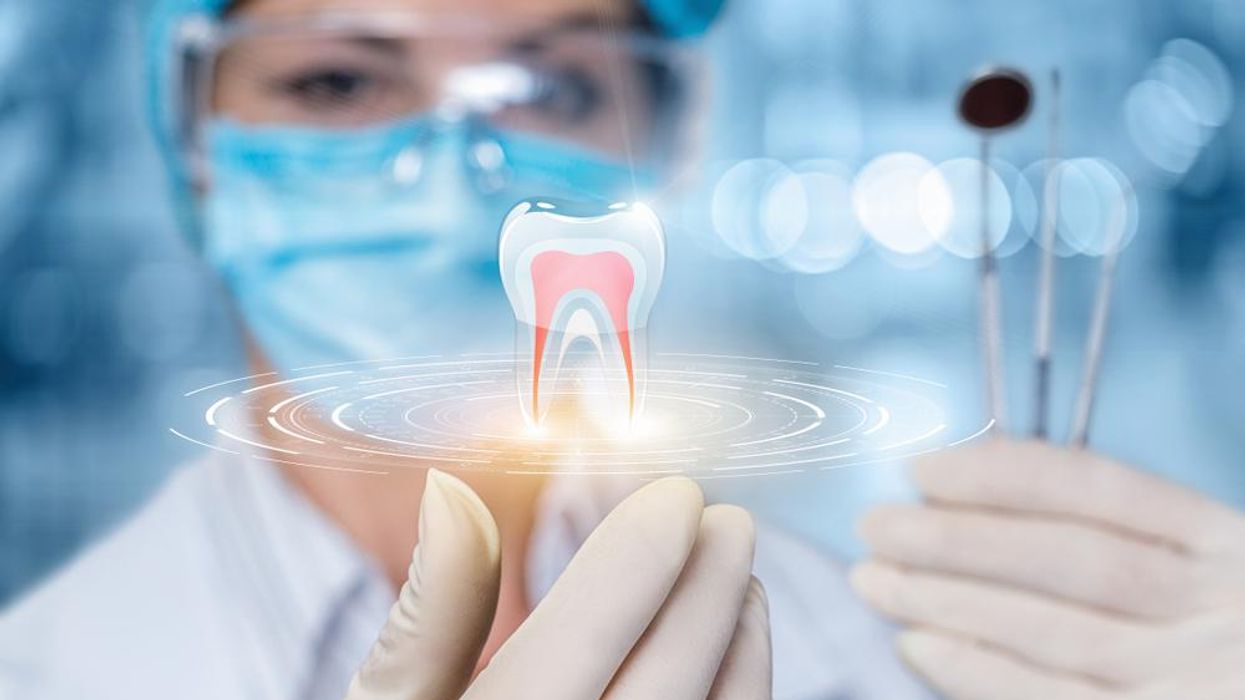 04 Feb 2022
Root canal infections also called periapical (PA) lesions are characterized histologically by fibrous and granulation tissue infiltrated to varying degrees by acute and chronic inflammatory cell. The main purpose of this clinical study was to assess the treatment of periapical lesion and infection and results up to 6 months after endodontic treatment of teeth with periapical pathology using a new MTA sealer.

A 10 year old girl reported to the clinic with the complaint of swelling and pain of anterior right upper region. The IOPA  x-ray evaluation revealed periaical lesion. Treatment started with root canal treatment of the affected tooth. After access preparation using endo z bur, repeated canal irrigation was done using sodium hypochlorite 3%.  After completing biomechanical preparation with protaper gold repeated dressings were done using metapex and tri antibiotic paste. After waiting for few months the root canal filling was done using latest filling material MTA, MTA, present in the composition of MTA Fillapex, is more stable than calcium hydroxide, providing constant release of calcium ions for the tissues and maintaining a pH which elicits antibacterial effects. The tissue recovery and the lack of inflammatory response are optimized by the use of MTA. Thus, MTA Fillapex is considered a great material for root canal treatment, considering its bioactive potential.
THIS BIOACTIVE MATERIAL HELPED US ACHIEVE GREAT RESULTS IN TERMS OF HEALING AND FUNCTIONALITY.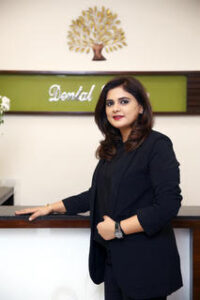 Dr. Suruchi Chaudhary
MDS, Endodontist & Cosmetic Dentist