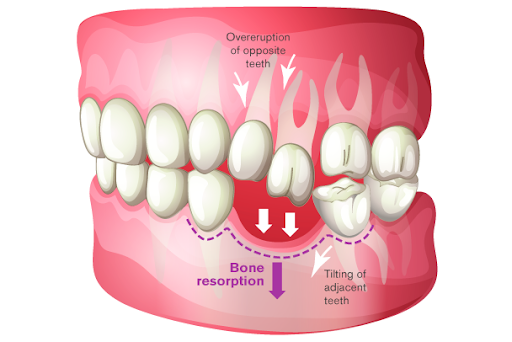 24 Feb 2020
It is essential to look after your teeth before they shed off . If you are experiencing shedding of your teeth at any age due to any reason whether it is due to untreated long term infections or fractures , then it is actually the point of concern . It is better to replace your missing teeth span whether it is concerning one or more than one . Dental treatments need appropriate prior decision to maintain proper oral hygiene moreover, esthetics. Missing teeth causes bone loss which can age your face and could potentially cause adjacent teeth to become weak moreover it weakens your facial muscles.
Replacements can fulfill all functional and esthetic complaints. It will restore the esthetics but also beautify your smile, it will also correct bite problems and prevent your remaining teeth from drifting into the empty spaces furthermore , it helps you in chewing food you love. This is where digestion starts. It can affect your general health, your appearance and self-esteem. Due to missing teeth and reduced jaw bone can make your face look older and wrinkly rather cheeks to become hollow and saggy. Teeth in the opposite jaw start growing into the gap. It also makes easier for plaque to build up in places that are hard to clean, resulting in gum infections that can lead to the loss of more teeth. It will no longer fully stabilize your lips and cheeks from inside.
At Dental lifeline we give best treatment options to any dental problem.
Replacements are easy here with these enlisted options.
There are crowns & bridges and implant replacements.
Treatment for replacements is according to missing teeth span.
Replacements for long term can be cost effective treatments.