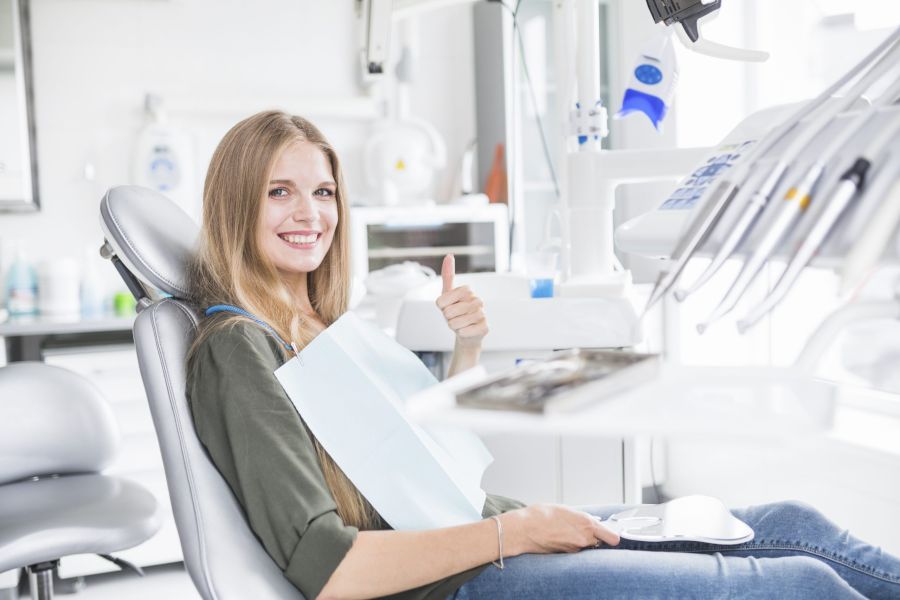 30 Dec 2019
"Dental prophylaxis" is a PROFESSIONAL CLEANING procedure performed at our office to get rid of plaque build-up that regular brushing and flossing can't reach. Regardless of how diligent you are with home oral care, a regular professional DENTAL CLEANING is required to stop decay and the progression of gum disease.
Why is dental prophylaxis required?
Although your home dental care regime might be effective, there are many dental problems that are hard to spot or even prevent at home. Many dental issues do not cause pain or show any obvious signs. During your dental prophylaxis appointment, we can diagnose these problems with a thorough examination. We can look for decay and cavities and provide treatments that will help you avoid painful, costly restorations down the road. We will also remove the build-up of tartar and plaque that can lead to decay and gum disease.
How often is dental prophylaxis required?
If you practice excellent oral hygiene at home, a professional dental cleaning is only required twice a year. In fact, in some cases for those with exceptional dental health, you might even be able to visit every nine month. However, if you have signs of gum disease, cleanings are recommended every three to four months. This is necessary to help avoid progression to serious issues including tooth loss.
We might determine you are at high risk of dental disease for a number of reasons. This can include those who smoke, have gum disease, and those who get a lot of cavities. If you are pregnant, diabetic, or have a weakened immune system, more frequent appointments might be required. This is why it is important to let us know about health conditions, as they can affect your prophylaxis schedule.
What are the benefits of cleanings?
There are many benefits to cleanings including:
Plaque removal
Tartar removal
Whiter, shinier teeth
Fresher breath
A preventative approach to managing dental and oral health
Stain removal
Do visit dental lifeline Chandigarh and Panchkula to get your oral prophylaxis done at scheduled times.